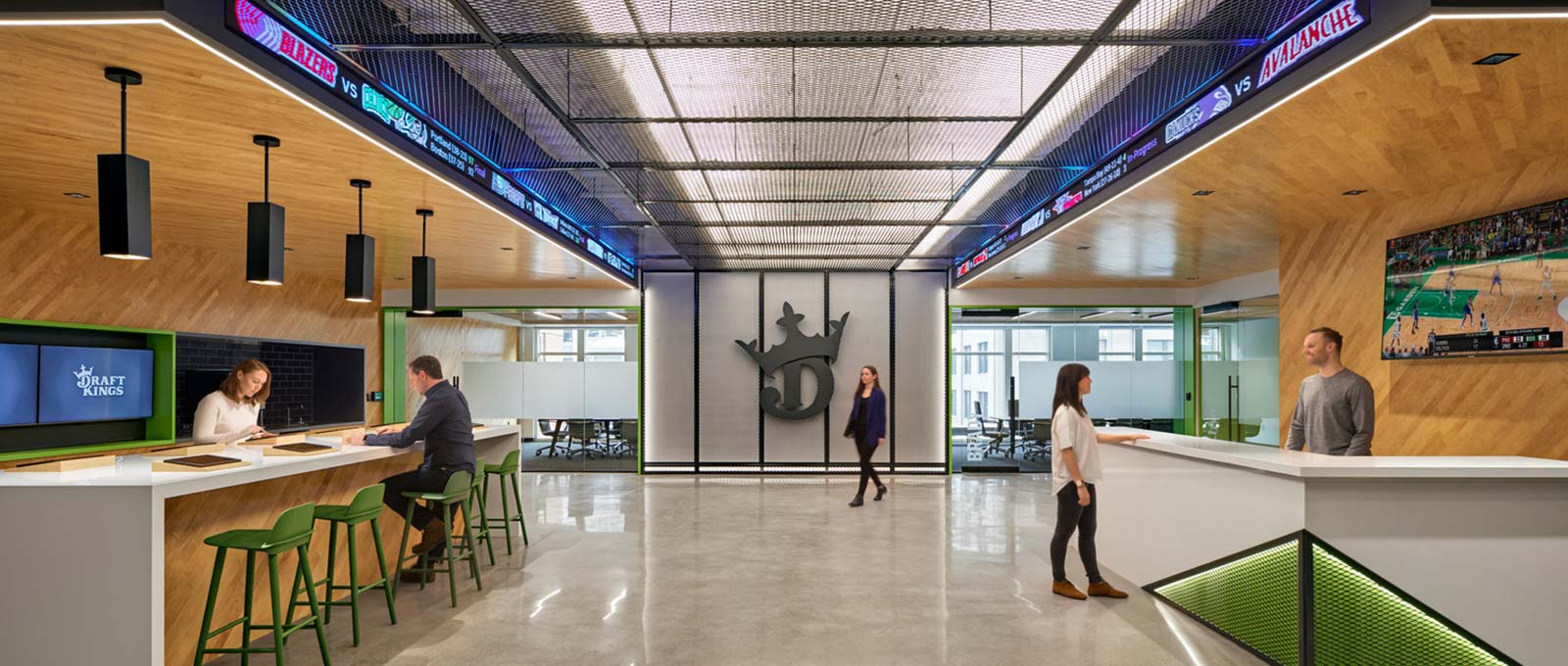 DraftKings, Inc. HQ
Boston, Massachusetts
When DraftKings moved to their new headquarters in Back Bay, they required a wholistic strategy with a project team to create and implement an experiential space that embodies their energy and passion for sports. The new 105,000 square foot space, designed by IA Interior Architects, successfully tackled that challenge head on.
DCL is often relied upon when joining a team to deliver custom solutions for the entirety of an environment - whether interior or exterior. In the case of DraftKings, DCL delivered across multiple touchpoints - from branding dimensional signage, immersive wall graphics and office privacy film.
A balance of bold colors and subtle details were designed to differentiate the departmental neighborhoods. Warming energetic colors were paired with textures and patterns extracted from basketballs, golf balls and sports items to create unique areas specific to individual sports. DCL applied these graphics to the walls and floors to the open office huddle areas - which further reinforce the teamwork environment and enliven staff and guests alike.
Step into the café, and you are standing on a floor-painted football field. Find your way to your departmental neighborhood by the column "stadium" markings. Or dive into branded conference rooms with unique wall graphics featuring "makers of the game" sports legends.
Design

What We Provided
Project Management
Material Specification
Engineering
Prototyping
Custom Fabrication
Field Services
Installation
What We Did
Interior Branding
All Stars Wall
Office Environmental Graphics
Column Wayfinding